The CCP Literary Arts Division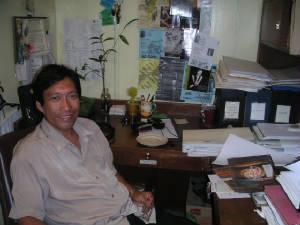 Herminio Beltran, Jr., Division Chief
The division aims to democratize creative writing as a means of creative expression. Creative writing puts focus not only on writing but also, and especially, performance which is rooted in the native tradition, as is evident in debates in verse such as balagtasan (Tagalog), crissotan (Kapampangan) and bukanegan (Ilocano), spontaneous recitation of poetry such as the siday and ismayling (Waray), duplo (Tagalog), arikenken and dallot (Ilocano), binalaybay (Hiligaynon, Cebuano), the epic in various pre-Hispanic languages, the coronation poem, as well as the song lyric or narrative.
The native tradition has been "submerged" by print literature in town and city centers where literature that has gained recognition is that in print, but the folk tradition is still mainly oral and performed as is true Asian literatures even today. The Literary Arts Division aims to help in reinvigorating the folk tradition through workshops and performances in the cities and provinces as well as participation in international festivals. Through the activities of the division, it is hoped that the Philippines will someday be known again as a nation of poet-performers as it was in the time of Jose Corazon de Jesus (Huseng Batute, the king of balagtasan), at par with the best in Southeast Asia and the rest of the world.
The Division also preserves and disseminates literature in all its forms, including criticism of performing arts events, through publications, mainly the literary journal ANI.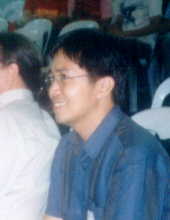 Manolito Sulit, Culture and Arts Officer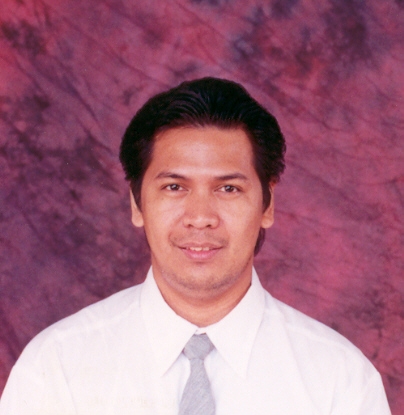 Arnel F. Tabaranza, Culture and Arts Officer
Our Role
It is a known fact that while writers invest much creative energy in their efforts to perpetuate and enrich our literary tradition, existing institutional and social structures stunt the full growth and patronage of Philippine literature. There exists, first of all, a misguided, colonial preference for imported books, resulting in the systematic and deliberate displacement of works by Filipino writers in our bookstores.
This sorry state is aggravated by an educational system that is dominated by a western style curriculum that produces citizens who are more cognizant with foreign authors than with local names. Deprived of an audience, Filipino writers do not only suffer from low readership, meager pay and inability to live off this profession; worse, they lose the motivation and turn to more rewarding careers.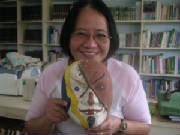 Ester Eban, Division Secretary
It is within this context that CCP's Literary Arts Division asserts its role.
As the CCP's arm for the development and promotion of Philippine contemporary literature, the Literary Arts Division is implementing programs to stimulate interaction among established and budding writers as well as to make public aware of existing literature in various Philippine languages.
Its major activities, done in consultation and coordination with writers, include publishing anthologies and journals, assisting writers in the regions, encouraging creative writing among the youth, and helping facilitate local and international exchange. See Objectives.
Programs and Projects


Sa Sariling Paa... THE CCP LITERARY ARTS PROGRAMS